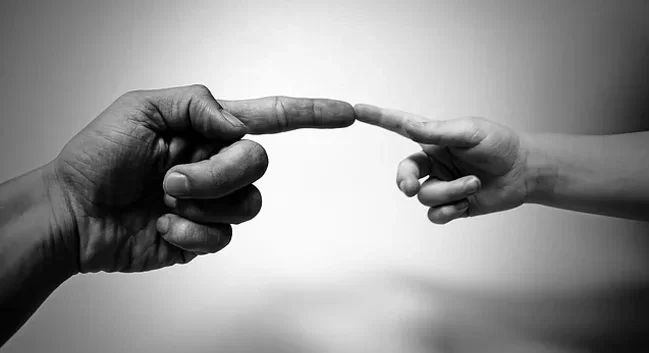 Posted on August 4, 2023 Author The Living Transformations, LLC
How do I help my Child ?
Identifying and accepting that your child or adolescent may be experiencing a mental health issue is not like rolling over in a bed of flowers and smelling the sweet aroma. A parent may experience denial, confusion, disbelief and possibly anger. Questions of why? and how did this happen?, can plague your mind. Deciding to seek help can often be a pain staking task that you don't even want to think about. Should I ?, How will I know what counselor may be the right fit?, Can I even afford it?, What will family and friends say if I tell them? Will it even help? These questions and more are likely to come to your mind.
Seeking treatment for your child can be a great benefit and finding the right mental health worker can be a challenge based on your child's needs. But just as we seek a good medical doctor for our physical pains and injuries, the same needs to be true when you seek a therapist or counselor for your child.
There are many factors that have to be taken into consideration with your child such as their developmental stage, intellectual functioning, cognitive and physical challenges and even your willingness or ability to be active in their pursuit of change and growth has to be considered.
Are you as a parent willing to do the work that may be needed in assisting your child in their treatment? Sometimes parents can be on the brink of total exhaustion or confusion, and wanting so desperately to help their child that they can make a hasty decision on who is the most compatible professional able to provide their child the help they need. Parents making a hasty decision does not imply that they are a bad parent just a highly concerned, stressed and worried parent feeling that things are getting out of control and knowing something has to be done right now. Don't wait for the problem to get out of control. If you are not sure if your child needs counseling or could be going through a phase of adjustment and growth consult with a professional. As a parent it can helpful to consider if increasing your parenting skills could be beneficial.
Prepare to interview the therapist or counselor you are seeking, don't be afraid to ask questions and consider what questions your child might want to ask to make them feel part of the process to ease their discomfort. Most therapists will offer a free consultation to make sure they are a good fit for you and your family.
If you consult with a professional whom you feel may not meet your therapeutic needs, don't be discouraged just continue your search, but also be realistic in your expectations. There are tons of resources available (not all very helpful-just a word of caution) and doing your homework can make a big difference in the treatment process.
Questions to consider in identifying a compatible professional
What is their experience in treating the presenting symptoms?
What challenges have they encountered and successes with your Childs type of behavioral and emotional symptoms?
What are their therapeutic approaches in assessing and treating clients?
How many years of experience?
Multicultural education and experience?
The mental health issues your child may be experiencing whether big or small may be challenging but there is hope.
Therapist, Elaine Latimer-Tandy LPC, CPCS, CCTP-II, C-PD, C-DBT, BC-TMH